Course Overview:
This course is a six-week LEADING EDGE™ program designed to help entrepreneurs in the child care industry gain an understanding of business fundamentals to build a strong foundation for their business. Looking to start your own child care business? Then this course is for you! No prior business training is required, all are welcome! The class will meet online via Zoom. Participants are also invited to meet online one-on-one with an SBDC business consultant during and after the course for continued training and support specific to your business.
Course Outline:
By the end of this course, you will have a clear understanding of the resources and knowledge needed to start your own child care business. Examples of areas covered include:
 – Determine what business structure is best for you
 – Examine systems for tracking finances
 – Understand who your target audience is  
 – Explore marketing and pricing strategies to optimize revenue
– Elevate your entrepreneurial mindset 
Throughout the course, and after, you are equipped with one-on-one coaching support to help get your business off the ground.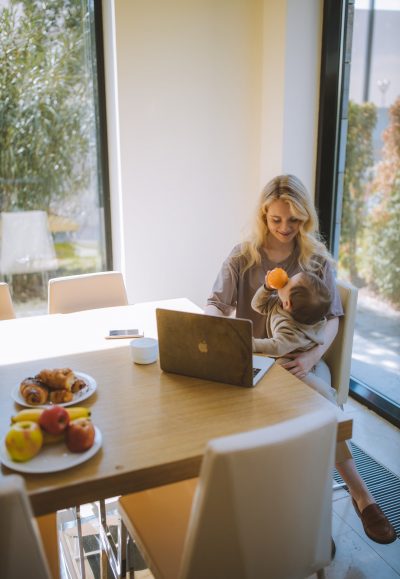 View a Course Testimonial:
Session 1
June 22
This session is focused on mindset. We will uncover common industry mindsets and how they could be posing challenges as you look at starting your business. We will learn about the process of overcoming limiting mindsets and how that process translates into positive business action.
Session 2
June 29, 2021
The session will focus on how to design a financially viable business model that will ensure your efforts will meet your financial goals. Begin with the "End in Mind". Learn how all of your decisions impact other parts of your business model, including costs and revenue. Design a business model that works for you, not against you.
Session 3
July 6, 2021
This session is focused on market research and pricing. It is critical to know your target audience before starting your business. We'll compare and contrast industry standards as well as market rate studies and challenge you to think about what pricing structure will set your business up for success. 
Session 4
July 13, 2021
This session is focused on business revenues and expenses. We'll learn about the different aspects of your business's finances you will need to keep track of and some helpful tools to help you stay on top of your finances. We'll also talk about the importance of grants, open opportunities for funding, and other ways you can build a strong revenue into your foundation. 
Session 5
July 20, 2021
Do it right the first time. This session is focused on taxes, business structure, and business liability insurance. We'll go over what your options are, break down the various requirements at the state and county level, and help you asses what would make the most sense for your business.  
Session 6
July 27, 2021
This session is focused on marketing tactics. We'll go over considerations to think about when you start promoting your business and industry best practices. We will also celebrate the completion of the course with each participant sharing their new goals for starting their business.
CLASS FORMAT
We will meet virtually (Zoom) for six classes. In addition, this course features an online learning platform with resources,  supplemental materials, class recordings, and homework assignments to help you implement what you are learning in class into your own business idea. 
COST
This class is free for entrepreneurs in the child care industry who are interested in starting their own business. 
SCHEDULE
The course is held from 6:30 – 8:30 PM Mountain Time on Tuesdays beginning June 22nd and ending on July 27th.  
TO REGISTER 
Space is limited to 20 participants total, and this course is filling fast! Please click below to reserve your spot now.
Meet Your Instructor
Nancy Barnett
Lead Consultant, North Metro SBDC
Nancy has 25 years of experience in corporate training, human resources, and vocational business training. Nancy's passion is helping business owners start or improve their businesses by understanding all the components to build a strong business foundation. She takes great pleasure in helping owners with strategic planning and business plan development. She spent ten years at national Education College in California, as a teacher, Business Department Chairperson and Director of Education, as well as 14 years with AAA Colorado as Director of Corporate Training before joining Suzy to create Apis Business Solutions.
Besides working side-by-side with Suzy to build Apis Business Solutions, she is a trainer and consultant at the SBDC (Small Business Development Center) Metro Denver focusing on small business development as start-ups. She also designs and manages business training delivered through Apis. She and her husband, David have four grown children and eight grandchildren. In her free time, she enjoys genealogy, bead embroidery and collecting antiques.
 To apply, we are asking for a 1-2 minute video where you tell us a bit about your business (either new or existing business) and what you hope to gain from this program. 
Any video file format is acceptable, but your video must be limited to 2 minutes maximum length. Please just let your creativity shine through . . . .we are looking for authenticity, sincerity, and a commitment to growth – not perfection!
Scholarships are available