DIGITAL MARKETING BOOT CAMP
Course Overview:
A strong digital marketing plan may be one of the most important aspects of your business in 2023. Are you getting the most out of your website? Is your business growing from referrals and reviews? Is your content and strategy mapped out? These concepts and more will be covered in the 6-week Digital Marketing Boot Camp sponsored by the City of Westminster. Join Peter Brissette, Digital Marketing Dude CEO and SBDC Marketing Consultant, to learn marketing principals, gain new skills, strategize for your own business, and walk away with a finished Marketing Action Plan. This course is free to qualifying Westminster businesses thanks to a generous sponsorship from the City of Westminster.
Reserve your spot now, this course is filling fast.
Course Outline:
The key areas this course covers are:
 – Strategy
 – Website
 – Content
 – Social Media
 – Reviews and Referrals
 – Email Marketing
The course culminates with your individual MAP – Marketing Action Plan, your roadmap for the next 12 months of digital marketing.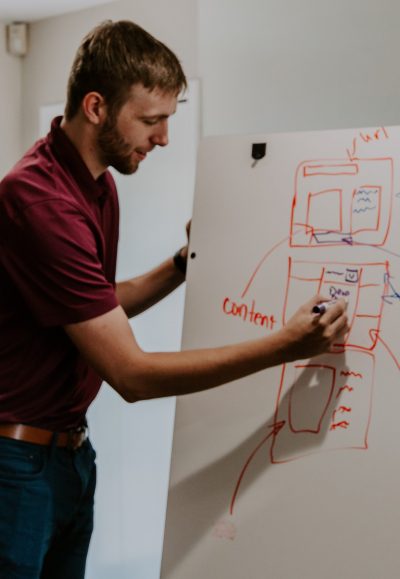 Session 1
Feb. 6, 2023
Digital marketing strategy. Learn about the four pillars of marketing strategy: people, problem, process, and passion/personality. Develop a clear marketing strategy to match your message with the right market for your business.
Session 2
Feb. 13, 2023
Website key factors, critical content, SEO, and web tools. Examine what actions your website drives customers to perform and what information you need to highlight about your business offerings. Learn about how "proof" will boost customer confidence, and how to measure your website's effectiveness.
Session 3
Feb. 20, 2023
Creating content that is behavioral, essential, strategic, and targeted. How does your content build trust? Email marketing including segmented lists, newsletter, autoresponders, and other tools. What key results should you get from email marketing?
Session 4
February 27, 2023
Social media fundamentals. Which sites should your business be on and how often should you post? What tools can you use to simplify posting across multiple platforms? What sites are your target market using most, and how can you measure your results on social media?
Session 5
March 6, 2023
Reviews, referrals, and local citations. Creating links and invitations to your key review sites. How to respond to negative reviews, and positive reviews. Repurposing reviews for content. Tracking and updating citations.
Session 6
March 13, 2023
Final session. Present and critique your new MAP: the Marketing Action Plan for your business and the next 12 months of digital marketing that will put you and your business at the front of pack.
Meet Your Instructor
Peter Brissette
CEO, DMDude Marketing
Marketing Consultant, North Metro SBDC
Peter has more than fifteen years successful experience in B2B and B2C sales and marketing for small businesses. Working in such industries as advertising, automotive, catering, financial services, computer hardware and software, senior care, high tech manufacturing, internet marketing, consumer electronics, video security and many more. Peter can walk a small business through a discovery process to uncover the key factors that will differentiate them from their competition. This differentiation will oil the machine of digital marketing for business growth.
Peter has expertise in the following areas: Search Engine Marketing, Search Engine Optimization, Website Development, Internet Marketing, Video Marketing, Email Marketing, Mobile Marketing, Content Creation, Product Development, Social Media Marketing, etc.
He is an expert at creating digital platforms, systems and tools for small businesses.
Westminster Scholarship Requirements & Eligibility
Eligibility:
Only 1 scholarship per Westminster business will be granted
Applications will be considered on a first come, first serve basis
Applicants must be employed with a business that has 50 or fewer employees
Applicants must be employed by an existing business (> 1 year) and that has an active Westminster business license
Existing business must be in good standing with Colorado Secretary of State
Existing business must be in good standing with the City of Westminster Utility Billing & Sales Tax
Guidelines:
Qualifying businesses will be allowed to register for FREE for the 6-week course free through the North Metro Small Business Development Center
Qualifying businesses will be required to attend all sessions or to complete missed sessions with instructor 
 To apply, we are asking for a 1-2 minute video where you tell us a bit about your business (either new or existing business) and what you hope to gain from this program. 
Any video file format is acceptable, but your video must be limited to 2 minutes maximum length. Please just let your creativity shine through . . . .we are looking for authenticity, sincerity, and a commitment to growth – not perfection!
Scholarships are available