Our summer course has already filled, but we will offer this course again in the fall. Click here for details and registration for the fall course!
Course Overview:
This course is a six-week program designed to help child care providers in the state of Colorado to improve their business practices to both better serve their customers and promote their business sustainability with increased revenues. No prior business training is required, all are welcome! The class will meet online via Zoom, and participants are also invited to meet online one-on-one with an SBDC business consultant during and after the course for specific and continued training and support.
Training and consultation are available at no cost through partnership between the Colorado Department of Early Childhood (CDEC) and the Office of Economic Development and International Trade (OEDIT), and funding from the Colorado Shines Brighter – Preschool Development Grant. 
Child care providers can earn professional development hours through the Professional Development Information System (PDIS) by attending all training sessions. Please note, a recorded option and follow up with the trainer is available if you have to miss a live class. 
Course Outline:
By the end of this course, you will have the resources and knowledge needed to make improvements in your business model and operational practices. Examples of areas covered include:
 Discover the mindset of a business owner

 Learn about considerations impacting your license
 

Update your marketing and pricing strategy to optimize revenue

  Examine your current business structure
 Optimize your system for tracking finances
 Assess your business liability insurance policy 
Develop a business model that matches your goals 
This course is eligible for PDIS credit. Full participation in the course is required to receive credit. 
Throughout the course, and after, you are equipped with one-on-one coaching support from experts in the field.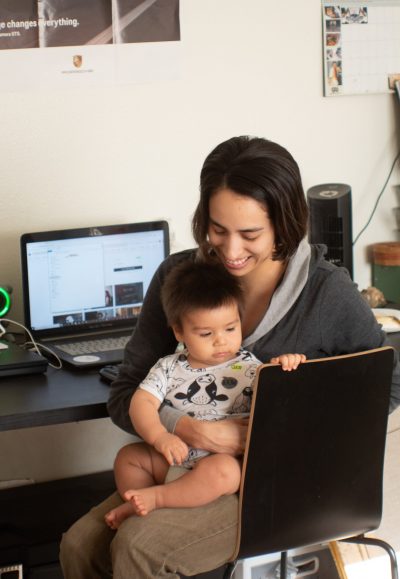 Session 1
January 20, 2022
This session is focused on mindset. We will uncover common industry mindsets and how they could be posing challenges in your business. We will learn about the process of overcoming limiting mindsets and how that process translates into positive business action.
Session 2
January 27, 2022
This session is focused on market research and pricing. We'll compare and contrast industry standards as well as market rate studies and challenge you to think about your own business's pricing. Should you make a change? We'll talk through the pro's and con's and what that could look like for your business. 
Session 3
February 3, 2022
This session is focused on business revenues and expenses. We'll cover systems for tracking finances and a tool to  help you account for child care expenses specifically. We'll also talk about the importance of grants, open opportunities for funding, and other ways you can take full advantage of your revenue. 
Session 4
February 10, 2022
This session is focused on taxes, business structure, and business liability insurance. We'll break down the various requirements at the state and county level to asses what makes the most sense for your business. These topics can feel very overwhelming but we have tools to help and experts to assist! 
Session 5
February 17, 2022
This session is focused on marketing and licensing. We'll go over considerations to keep in mind when promoting your business and industry best practices. We'll also hear directly from the Office of Early Childhood with open opportunities for questions. 
Session 6
February 24, 2022
Graduation! We will celebrate the accomplishment, discuss next steps, continued education and resources available to you, and how you can ensure you get your PDIS credit for the course. 
CLASS FORMAT
We will meet virtually (Zoom) for six classes. In addition, this course features an online learning platform with resources,  supplemental materials, lecture videos, weekly homework assignments, and quizzes to help you implement what you are learning in class into your own business. 
COST
This class is free for Child Care Providers thanks to our generous partnership with the Colorado Department of Early Childhood.
SCHEDULE
The course is held from 6:00 – 8:00 PM Mountain Time on Thursdays beginning October 5th and ending on November 9th.  
TO REGISTER 
Space is limited and this course is filling fast! Please click below to reserve your spot now
Meet Your Instructor
Dawn Alexander
Child Care Specialist, North Metro SBDC
Dawn received her Master's degree in Public Administration and has worked in child care for 15+ years, holding roles such as a licensed home provider, a licensing specialist, and a health and safety specialist at the Health Department.
Dawn has been consulting for the past year, working to help child care programs be as effective as possible. Dawn loves creative solutions and building frameworks of support with business owners that enable them to sustain and thrive. Dawn and her husband have three kids.
 To apply, we are asking for a 1-2 minute video where you tell us a bit about your business (either new or existing business) and what you hope to gain from this program. 
Any video file format is acceptable, but your video must be limited to 2 minutes maximum length. Please just let your creativity shine through . . . .we are looking for authenticity, sincerity, and a commitment to growth – not perfection!
Scholarships are available